Credentials
We are proud to be a member of and certified by some of the industry's leading organizations and associations.
ASPCA, Member
The American Society for the Prevention of Cruelty to Animals is a non-profit organization dedicated to preventing cruelty to animals. Based in New York City since its inception in 1866, the organization's mission is "to provide effective means for the prevention of cruelty to animals throughout the United States."
---
Humane Society, Member
The Humane Society fights the big fights to end suffering for all animals. They rescue and care for thousands of animals every year through their animal rescue team's work and other hands-on animal care services. They fight all forms of animal cruelty to achieve the vision behind their name: A humane society.
---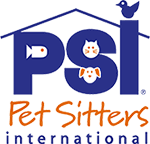 Pet Sitters International (PSI), Member
Pet Sitters International is the world's largest educational association for professional pet sitters. PSI is dedicated to educating professional pet sitters and promoting, supporting and recognizing excellence in pet sitting.
---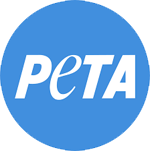 PETA, Member
People for the Ethical Treatment of Animals (PETA) is the largest animal rights organization in the world, with more than 6.5 million members and supporters. PETA focuses its attention on the four areas in which the largest numbers of animals suffer the most intensely for the longest periods of time: in laboratories, in the food industry, in the clothing trade, and in the entertainment industry. PETA works through public education, cruelty investigations, research, animal rescue, legislation, special events, celebrity involvement, and protest campaigns.
---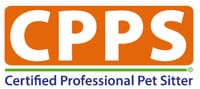 Certified Professional Pet Sitter
Pet Sitters International's Certification Program includes an in-depth educational coursework that has been tailored exclusively for pet sitters. The process to obtain the CPPS Certified Professional Pet Sitter™ designation encompasses both educational and ethical components to ensure pet owners when they choose a pet sitter with this designation they're getting the very best in the industry.
A+ Pets & Plants' owner, Debbie, has been a CPPS Certification holder since 2011. Certification requires mastering comprehensive courses of study produced by Pet Sitters International.
---

Pet First Aid (CPR)
Our staff is Pet CPR and Pet First Aid certified. A comprehensive 5-hour class conducted by Industry Expert, Denise Fleck - The class emphasizes proper hands-on First Aid and CPCR skills practice as well as topics including How to be a Better Pet Parent, Pet Disaster Preparedness and Caring for Senior Pets.
---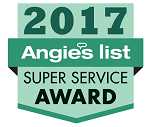 Angie's List Super Service Award Recipient
A+ Pets & Plants is a four-time recipient of the Angie's List Super Service Award. This award honors excellence among service providers who maintain a superior service record. Each year, less than 5% of thousands of businesses earn the award.
---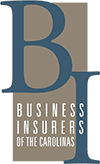 Fully Licensed & Insured
We are fully licensed and insured by Business Insurers of the Carolinas.
---
CompliAssure Secured
A+ Pets & Plants has performed the required procedures to validate compliance with the PCI DSS, the best practices designed to protect merchants and consumers from data security breaches and fraud.