We choose only the most responsible animal lovers to join our pet sitting team and put new hires through a thorough training program. Our dog walkers and pet sitters are committed to developing a personal and long-term relationship with your pet. Before services begin, we'll match you up with just the right walker or sitter, and set up an appointment for a private meet-and-greet in your home so you can get to know your pet's new caregiver and discuss your pet's individual needs.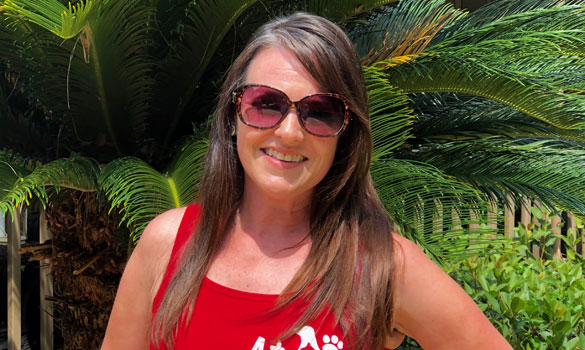 Suzanne
Operations Manager
Team Member Since 2019
Suzanne is an Augusta native that has always been surrounded by animals, from dogs and cats to horses and her mini pot-bellied pig, Gus. Her love of animals and her passion for business make her a perfect fit for our team!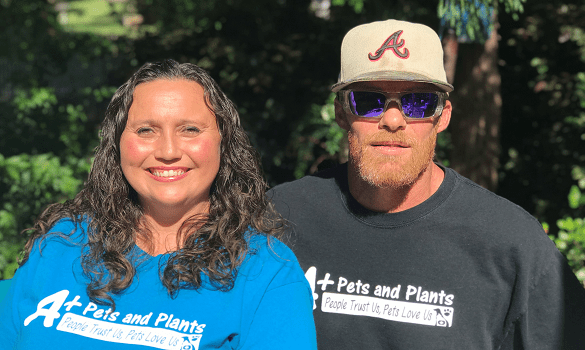 Miranda & Eric
Pet Care Specialists
Team Members Since 2014
Miranda is truly passionate about pets. She has spent years working with rescue groups in the area. She currently has 11 dogs and 2 cats of her own. Taking care of pets brings her true joy. Miranda's husband, Eric, works alongside her many days. He also is passionate about pets. Both Miranda and Eric are bonded and insured under our company policy. We are so happy to have Miranda and Eric working with us and sharing their love of the animals!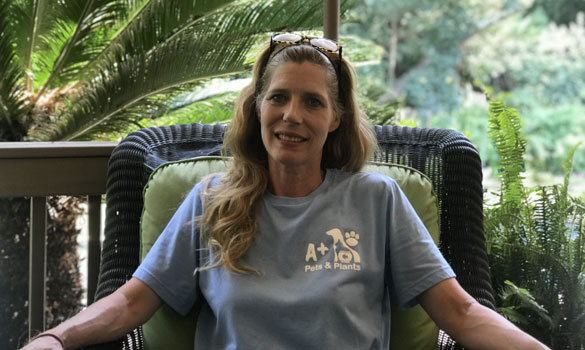 Terri
Pet Care Specialist
Team Member Since 2016
Terri grew up in a family surrounded by rescue animals. She has been a pet lover her entire life. She is the mother of two sons and a cat named Joplin. When she's not working, Terri enjoys reading and gardening. Terri brings her enthusiasm to work every day.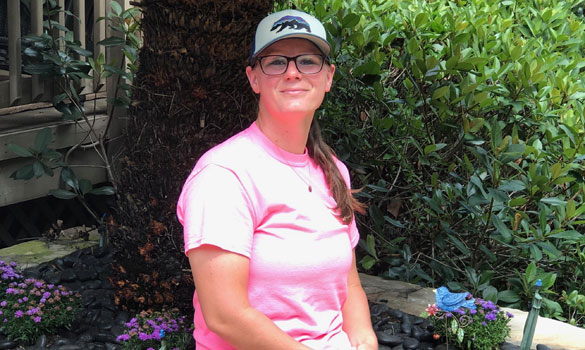 Sarah
Pet Care Specialist
Team Member Since 2018
Sarah is originally from Sandersville, Georgia. She has been in the Augusta area for about 5 years now and has experience being a life coach and working with animals of all kinds. She has grown up with pets and feels as though they are family. She currently lives with a few roommates and her three rescues Kiara, Ryder, and Lacy. She enjoys going to the gym, writing, and playing music. She brings a great dynamic to the team.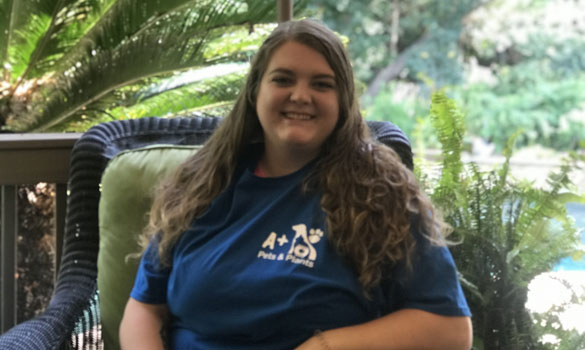 Brianna
Pet Care Specialist
Team Member Since 2019
Brianna is passionate for animals. She is the proud mom of her rescue pup, Sanga. She recognizes each pet has their own personality and style and will adapt to exactly what they need. If your pet wants cuddles, they get cuddles. If they want space, they get space. She is excited to meet all of your unique pets!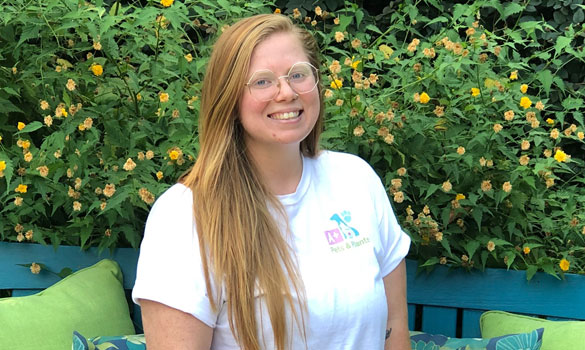 Brittany
Pet Care Specialist
Team Member Since 2018
Brittany and Ryan share their love for animals and work together as a team with A+ Pets and Plants. In addition to working with us, Brittany is a Learning Specialist, working with children.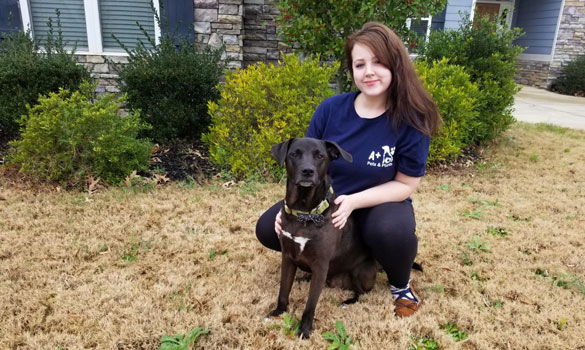 Sara
Pet Care Specialist
Team Member Since 2018
Sara is a dog and cat "mom" to four amazing rescues. She has always had a deep connection to nature and when not working, she loves spending time outside with her pups and caring for her many plants.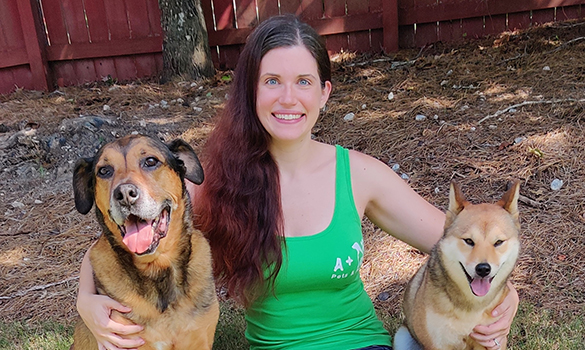 Sara H
Pet Care Specialist
Team Member Since 2019
Animals are Sara's passion! She was a vet tech for many years prior to having her son & becoming a pet sitter to be able to stay at home with him. She currently has three dogs...a Rottweiler/Mastiff mix (Amani) and two Shiba Inus (Akira & Saki). When she is not caring for your fur babies, you'll find her either with her nose in a book or in the kitchen baking.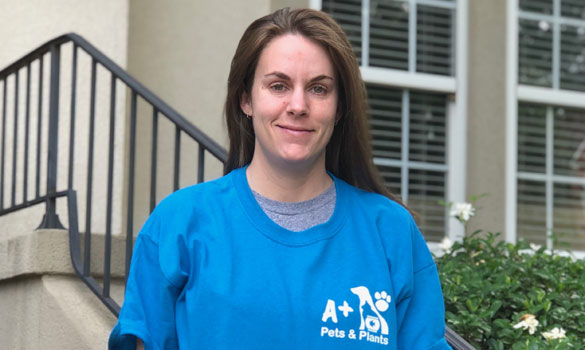 Jennifer
Pet Care Specialist
Team Member Since 2019
Jennifer has been pet sitting for the last 5 years. She also worked at the Augusta Animal Shelter. She currently works full-time at University Hospital and part-time with A+ Pets and Plants.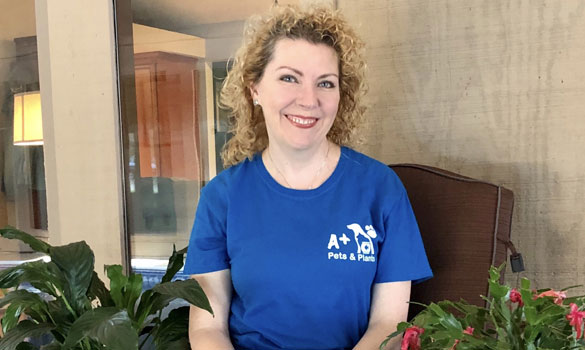 Cathy
Pet Care Specialist
Team Member Since 2020
Cathy is a lifelong animal lover. She is the mother of a daughter and a son and has two adorable rescue pups. When she is not caring for your sweet pets, she is a full-time, licensed Realtor for Keller Williams. In her spare time, she enjoys beading, cooking, and spending time in her garden.